Quality Gold Plating Service

About Us
Created by Joni & Steve Depies in 1993 when auto gold plating was relatively new, our beginnings started with car dealerships and then went quickly into the general public.

Just after a few years, Quality Gold Plating became well established and business took off. We have served over 50+ dealerships, multiple auto repair shops, car detail shops and hundreds of individuals in the Minneapolis and St. Paul areas and now do mail orders out of state.
Now with over 19 years of experience we are well known for the highest quality. We apply gold above the standard thickness so it lasts. We will respond within 24-48 hours and will accomodate your schedule.

We also offer a one year warranty or guarantee on vehicle items and car emblems. For new vehicles we warranty - three years or 36k miles. (with dealerships)

If a touch up is needed on your vehicle items after a few years we have discounts for our returning customers. Normally it lasts for many years with recommended protective care.

For proper Gold Care for your car emblems - just simply use a mild soap and water. You never need to use wax, but we do recommend a protective polish without wax called Liquid Glass Polish and your gold will shine and be protected for a long time.

To keep gold car emblems in good condition avoid wax, wax with abrasives, abrasive cleaners, hard paste wax or a high speed buffer.(use only on your paint) Also never use jewelry cleaner on emblems.

Only use a brushless car wash. To protect emblems and your car for months at a time use the liquid glass polish or for a cheaper but more frequent applications try..Lucas 10160 Slick Mist Polish - 24 O...
Gold Plated auto emblems will probably last longer because gold doesn't oxidize, rust or corrode. Be sure to follow the care instructions.

Some waxes can cause scratching or give a cloudy look. If you can opt out of wax application do so and apply your own Liquid Glass Car Polish or apply the polish first before going through a car wash with wax (sometimes you can't opt out of it)
For other items besides auto chrome, you will need to polish the base metal to brighten the metal and remove any scratches as that will stand out, if you want that new shiney look.
See Best Car Polish page for polishes and scratch remover products.
(For any custom made items we ask that you pre-polish first such as an instrument mouth piece and call your local music store or your item designer to find out what to use to polish your type of metal.
Preparation, application, protection and continual care are important steps to the longest lasting and most beautiful results for gold plating any item.


We provide on-site electroplating for the

Mpls.

Metro Area

but will travel longer distances (with approval) or just call and make an appointment and come see us. If out of travel distance, we can do mail orders with gold kits that can be applied by a body or repair shop.
We also do emblem pick up and delivery for repair shops and also supply Auto Parts stores with gold emblems, just email us.





We plate car emblems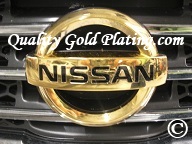 Grilles & grille emblems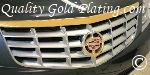 Hub caps

Faded gold watches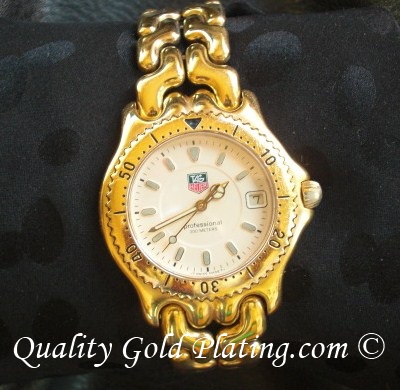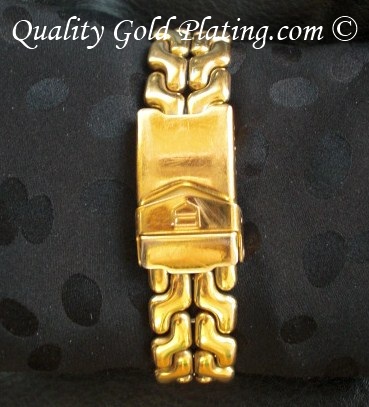 & misc. items
Wheel rims & Logos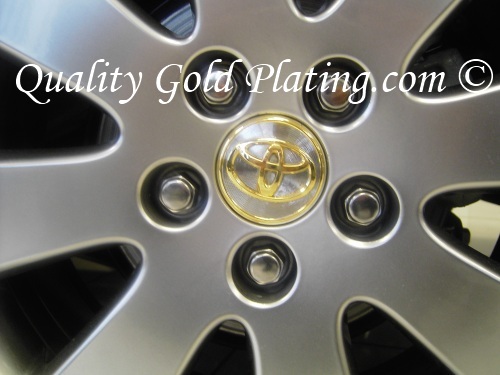 We offer gold kits

body shops or you can apply
Visit our photo gallery to see more images of gold plated cars, gold emblems and gold kits. Also see our pricing page. Email us for a custom estimate for your specific model, make and year or special item. Fill out our form below or visit our contact page for our email and phone number.

email us about a Kit, free estimate or make an appointment